The Finnbin Boxinet™ is inspired by the 80-year old Finnish newborn sleeping tradition that has been credited with helping Finland achieve one of the world's lowest infant mortality rates. This baby box bassinet is made in the USA with corrugated cardboard sourced from managed forestries to ensure sustainability and manufacturers who are certified to Sustainable Forestry Initiative® (SFI®) standards. The exterior surface of this baby box is labelled for extra protection and features a gender neutral "Clouds, Stars and moon" design. 
The Finnbin Boxinet™ measures 27.5" in length x 17.75" in width x 10.75" in height and includes:
1 x Boxinet™ Baby Box
1 x Baby Box Lid
1 x Infant Waterproof Sleeping Pad
1 x 100% Cotton Fitted Sheet
The following products are also included to help you prepare for your baby: 
1 x Dr. Brown's Options Baby Bottle, 8 Ounce

First convertible bottle that can be used with or without the vent system.
BPA-free.
The nipple venting creates a paced flow, and provides a feeding experience similar to most nipple-vented bottles.
Dr. Brown's Options Bottles fit most breast pumps and are dishwasher safe (top rack only).

1 x Dreambaby Bath Tub Thermometer
1 x Pack of Diapers
1 x Pack of Wipes
Additional sheets are available for purchase here.
NOTE: Our products change from time to time. Patterns and products reflected in the images may be different than the products listed in the product description.
Customer Reviews
Write a Review
Ask a Question
Filter Reviews:
house
Finnbin
baby
mattress
baby box
gift
Finnbinn
bassinet
babies
sheet
Safe and sturdy, what more can you ask?
I am due in September and have been doing a lot of research on sleep. My husband and I are both more minimalist, so when we started planning for a baby, we quickly became overwhelmed. I like the FinnBin because it's portable (no setup, can't get easier!), light and can be used after our son grows out of it (what kid doesn't love a box?). I also like that it's fairly travel friendly and will give him a familiar place to sleep when we visit family. Overall, I'm impressed with how sturdy the box feels and I'm in love with the concept. I've told my family and friends about It!
05/18/2020
bette s.
United States
Perfection
We love this product. Honestly, we weren't sure what to expect but this is a substantial product. It's simple, portable, safe, and cost effective. Couldn't ask for better...
05/16/2020
Justin D.
United States
Simple, Safe, Sustainable
We love our Finnbin. The box arrived in perfect condition, filled with useful baby gear and info. We like its portability, and that we don't have to pack up a "pack and play" type piece of furniture for overnight trips. The highlight is that our Finnbin is eco-friendly and plastic-free, so it won't persist in a landfill or in our oceans for generations.
05/14/2020
Kelsey
United States
Great Portable Bassinet
The Finnbin is a great portable bassinet! I am so glad I got this before my daughter was born. I also really love the products that came in the box. As a first time parent I didn't know what diapers, wipes, etc. I was going to like, and everything that came in the box is great! I would definitely recommend!
05/10/2020
Lidia
United States
If only all baby choices were so straightforward!
I am expecting my first baby boy in August, and I am looking forward to using my Finnbin! It is very sturdy, yet light. The mattress is firm and waterproof, and it snuggles perfectly at the base of the box. The little fitted sheet is of very good quality cotton. I only wish there was the equivalent of a Finnbin for every piece of baby equipment. It would make life much easier!
05/08/2020
Andrea L.
United States
Perfect for new parents!
I ordered the Finnbin for my friend who will be a first time mother, she can't wait! The ordering process was easy and came in a very timely manner.
05/03/2020
Karen A.
United States
Win-Win
We were so excited to receive the baby box as a gift for our upcoming first child. After having done research on SIDS and best newborn sleeping practices, we were convinced that the baby box would be the best way to welcome our baby and to provide a safe introduction to our home. This box- more of a baby starter kit- provided some essential accessories and informational pamphlets as well to help us feel better prepared to welcome our baby. The box is sturdy, cute, and the mattress is firm with a fitted sheet. There are measurements inside the box so you can track your baby's growth. We are excited to welcome our baby home and to utilize the baby box as our son's first bed. Also, my husband and I transformed the box it was shipped in into a cardboard kitty castle for our two furry babies. Win-Win.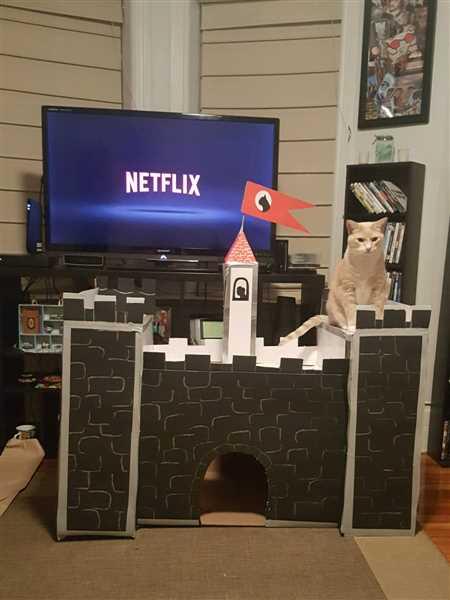 04/23/2020
Sally R.
United States
Best Customer Service
I love this bassinet. My first came mildly damaged so I contacted customer service and they were so quick in responding and sending me a replacement. My little one isn't here yet but I am sure she will love it. I definitely recommend all expecting parents to get one.