Baby Box Bundle: Finland LITE
The Finland LITE Baby Box Bundle is a great option for parents-to-be. This "baby starter kit" contains many of the essentials baby products needed to help parents prepare for their newborn baby.  

All the items that come with the Finland LITE Baby Box Bundle have been selected from some of the highest quality baby brands with the most essential baby products. All the items come packed inside the Finnbin Boxinet™ baby box, that provides a safe sleep environment for the baby, just like they do in Finland. 
The Finnbin Boxinet™ measures 27.5" in length x 17.75" in width x 10.75" in height and includes:
1 x Boxinet™ Baby Box
1 x Baby Box Lid
1 x Infant Waterproof Sleeping Pad
3 x 100% Cotton Fitted Sheet
The total value of all the items in the Finland LITE Baby Box Bundle exceeds $320 (if purchased separately at retail), saving you over $120! Includes the following items in a gender neutral color palette:
1 x Muslin Cotton Swaddle
1 x Plant-Based Lotion
1 x Hair & Body Wash
1 x 8oz Baby Bottle
1 x Baby Wrap Carrier
1 x Safety Kit
1 x Baby Toothbrush 
1 x Teether
1 x Pack of Diapers
1 x Nursing Pads
1 x Sleep Sack
1 x Magnetic Footie
1 x Classic Baby Long-Sleeve Onesie 
1 x Baby Pants
1 x Footie
If you'd like to order additional sheets, they can be purchased here.
NOTE:
Our products change from time to time. Patterns and products reflected in the images may be different than the products listed in the product description.
A FEW EXTRA NOTES:
Many people have different ideas of the definition of "gender neutral." Natural tones such as off white and grey are gender neutral staples, but we've expanded that a bit to make your box a little more exciting. In addition to off white and grey, our boxes contain light blues (that we think skew toward gender neutral vs. boyish), greens, yellows, and sometimes even black or orange. 
Some styles and colors may vary from those shown in the product images. 
Shipping usually takes between 7 - 10 business days. 
Customer Reviews
Write a Review
Ask a Question
Filter Reviews:
baby
Finnbin
everything
gift
items
quality
clothes
brands
products
daughter
05/10/2021
Sarah W.

United States
One of the best baby shower gifts I could have possibly recieved
This box is amazing. I would 100% recommend it for anyone who wants to make sure they have all the baby essentials but still pick out some clothes for yourself (we're team green and the clothes were beyond adorable). I got this as a shower gift and it was one of the most amazing things anyone sent. Everything is fantastic and from high quality brands, there's even some goodies in there for mama. I feel so much more prepared now and there was a bunch of little things that I forgot off my registry but now I'm covered! Also, having a safe place to set the baby down that's so portable is a huge plus for me, as I have a very small living space.
05/07/2021
Sarah W.

United States
One of the best baby shower gifts I could have possibly recieved
As a first time mom, creating a registry is stressful. What do I need? Should I add this? or this? The Finnbin removes all the guesswork. This box is absolutely perfect and I was so beyond excited when family members presented it to me at my shower. It has just enough of everything so that I feel prepared to make it through the first part of my baby's life without panicking that I'm missing something. The clothes are soft and beautiful, all the health products are from quality brands, and I love that I have somewhere safe to set my newborn especially since I have a small living space. I also love the little perks in there for the mama- tea and nursing pads (very useful!). I'd 100% recommend anyone who's having a baby to add this to their registry!
05/05/2021
Britta

United States
Fantastic Selection of Items
As a mom to be during a pandemic, I was surprised to receive a Finnbin as a baby shower gift from two of my best friends. The selection and quality of items in the bin was amazing. I love the colors, prints and feel of the clothes - the magnetic onesie is so soft and silky (does it come in my adult size? LOL). I am looking forward to using the box as a portable box bassinet between our computers (they are side by side) during family gaming / baby nap time. Thank you for putting together such an awesome baby box.
04/21/2021
Emily

United States
Blown away by this thoughtful shower gift
I received this in the mail as a total surprise from my two best lifelong friends. I had no clue what to expect when I opened it but my jaw was on the ground with how much amazing, helpful, quality, cute stuff was in there. With COVID going on, and my one friend living in LA, this was a real way to do a "baby shower in a box" and I am so appreciative of this wonderful gift. I loved everything from the clothes, to the bath time essentials, to the box itself. This is the gift of all gifts.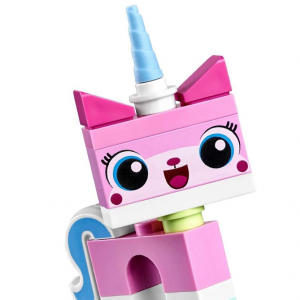 CV
04/17/2021
Consuelo V.

United States
Great gift!
Bought this for a friend who is having a baby. She loves it and couldn't wait to put it to use.
04/17/2021
Jaclyn H.

United States
Great Gift!
This is a baby shower in a box! The finnbin is a great gift. The box itself is perfect, all the extras inside are a bonus. Would highly recommend!
04/02/2021
April G.

United States
Great Customer Service
Arrived full of great products with one slightly damaged item and customer service rectified the problem immediately. I believe Finnbin is genuinely interested in its customer's satisfaction. Looking forward to using the Finnbin. Thanks
03/25/2021
Deb B.

United States
Pretty good.
Really excited to use my Finn bin when baby comes in June. Loved opening it up and seeing all that it come with (got Finn bin lite as a gift). One small issue, there was a nice white onesie that had writing (numbers) written on the back. Still usable but just not something you would expect from $200 purchase.